Sales Solutions Powered by AI
Take the first step with Sales Cloud. Start and scale with a sales solution that's tailored to your business. Maximize productivity, get insights.
Cloud 11 team will help you to Sell faster, smarter, and more efficiently with AI + Data + CRM. Boost productivity and grow in a whole new way with the #1 AI CRM for sales.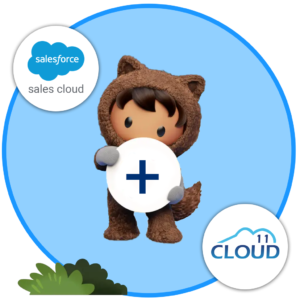 Free consultation session
If you would like to have a free consultation session regarding how can Salesforce help your business to operate in a better manner and increase productivity & efficiency, please fill in the form below and we will contact you immediately.