Cloud Storage – Object storage with integrated edge caching to store unstructured
data.
Cloud SQL – Database as a Service based on MySQL, PostgreSQL and Microsoft
SQL Server.
Cloud Bigtable – Managed NoSQL database service.
Cloud Spanner – Horizontally scalable, strongly consistent, relational database
service.
Cloud Datastore – NoSQL database for web and mobile applications.
Persistent Disk – Block storage for Compute Engine virtual machines.
Cloud Memorystore – Managed in-memory data store based on Redis and
Memcached.
Local SSD: High-performance, transient, local block storage.
Filestore: High-performance file storage for Google Cloud users.
AlloyDB: Fully managed PostgreSQL database service.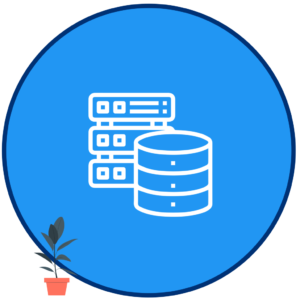 Free consultation session
If you would like to have a free consultation session regarding how can Salesforce help your business to operate in a better manner and increase productivity & efficiency, please fill in the form below and we will contact you immediately.